Stella Polaris, Latin for The North Star is an interactive light installation that allows visitors to participate in creating an ambient experience by influencing their surroundings through movement and positioning. Inspired by the navigation of our paths throughout history, Stella Polaris connects bygone and present knowledge with modern technologies to look at how unseen forces can alter our surroundings. Stella Polaris seeks to impact the behaviour and perception of both passive and active participants in the physical world.
Stella Polaris consists of five pillars, outlining the shape of a star. The installation and its North Star pattern are oriented such that the top of the star is the northernmost pillar and is facing due north. For generations, The North Star was used for navigation, wayfinding, and global positioning. Like The North Star, Stella Polaris provides a unique form of modern navigation. It employs invisible and often unexplained Bluetooth Low Energy beacon technology traditionally used for navigation and positioning to facilitate engagement and interaction through sensing and listening for signals emitted from smartphones and other smart devices. It is this passive listening that allows Stella Polaris to calculate the position of the participants and react to the presence of an audience.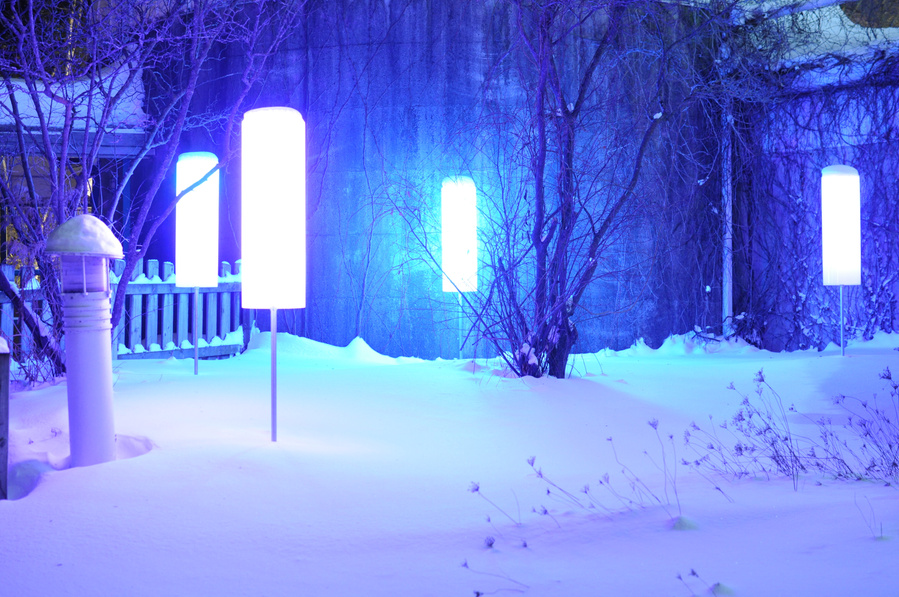 At night the installation emits a radiance of colour resembling the Aurora Borealis. The pillar's shimmer reacts to the presence of participants moving around the grounds. It's this movement that influences the constant evolution of the warm and lively energy of each autonomous pillar. Visitors to the exhibition are asked to engage with the installation by exploring how their presence affects their environment. Visitors can explore how proximity and movement are reflected back through the installation. Do their actions align with the installations interpretation of their journey throughout the space? How does the understanding of our influence upon the installation change as the number of participants increase or decrease? Can our interactions with the piece also shift the affective experience of other attendees?
During the day, while the interactive lights still exist, visitors are also asked to explore the materiality of the installation and the effect the Ontario seasons have on the installation during the exhibition. Depending on the season, Stella Polaris' acceptance into the natural environment will progress and evolve, questioning the role of technology in the natural world.
Stella Polaris tries to highlight the invisible nature of modern technology and the devices we depend on. It aims to encourage thought about the adoption and acceptance of technology, as well as the ever-changing complex role it plays within our society. How can seeing our digital reflection affect our relationship and understanding of the impact that technology has on the individual and the larger population in public and private space?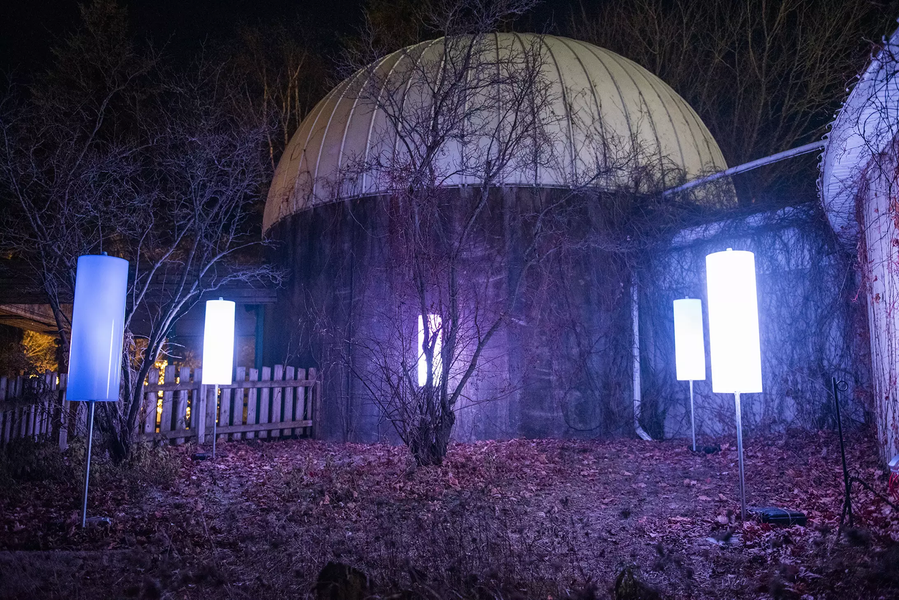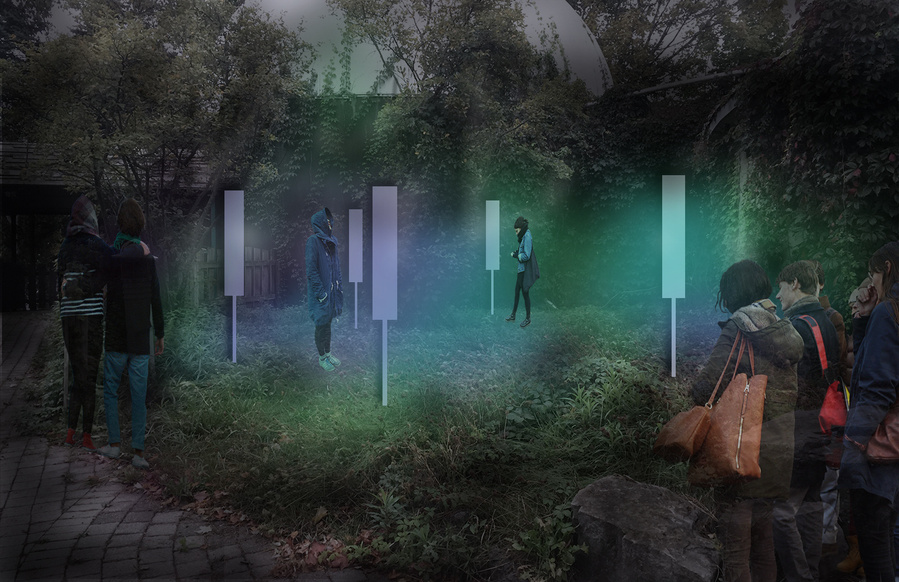 The Ontario Arts Council graciously help with the funding of Stella Polaris through their Exhibition Assistance grant.