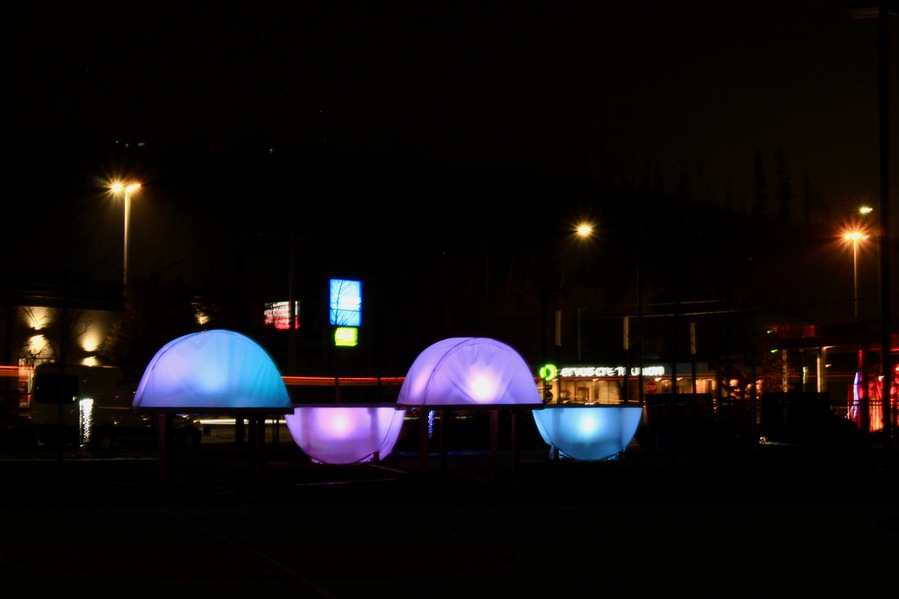 Signal is an interactive light sculpture, merging analogue and digital facets. Through an anamorphic lens, it encourages visitors to ponder the relationships between our tangible and digital realities, particularly the data we produce and share. This data interplay is symbolized when a certain 'preferred perspective' is discovered and unveils a sine wave, emblematic of the Electromagnetic Spectrum.

The artwork's lighting, algorithmically shaped from RMWB Open Data and weather APIs, is enriched by visitor interactions. This data captures and translates their presence into numerous light patterns, illustrating the cyclic journey from physical to digital environments.
Inviting public dialogue, Signal delves into concepts about 'transportation' facilitated by the Electromagnetic Spectrum. From ubiquitous technologies like GPS and WIFI to the expansive fibre optic web and emerging fields like XR and VR, these technologies are propelling us into new realms—both physical and virtual.