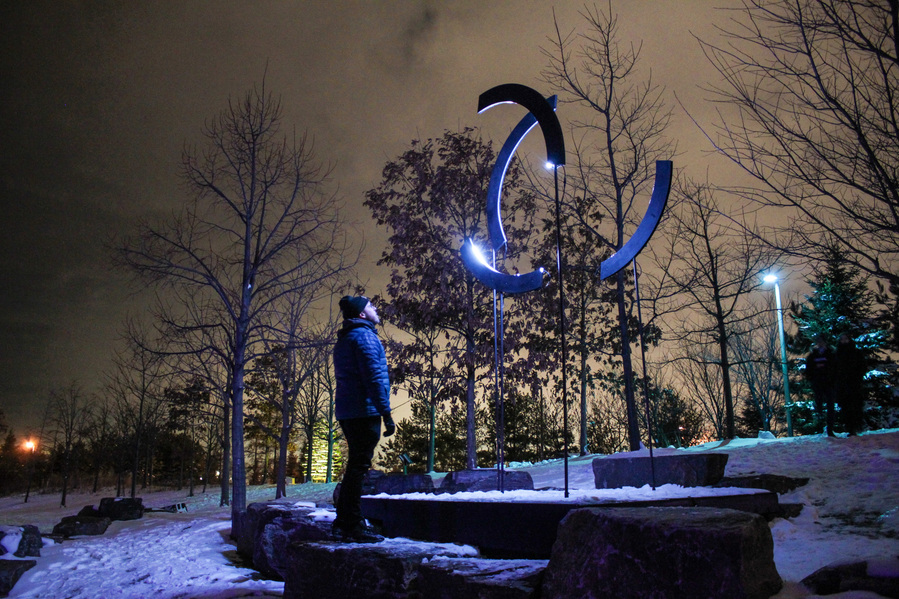 [W]HOLE is an analog interactive light installation that invites participants to explore the physicality of their surroundings and discover the hidden symbolism within the installation using Anamorphic Perspective. The hidden symbol is representative of the Zodiac Chart, which is also referred to as The Circle of Life. During Lumière, Spring Equinox is also the start of the astrological New Year. The Astrological New Year starts with the Aries season and a new moon during March 2023.
The interactive component is created through a method called Analog Interactivity, where the installation is static and it's the movement of the viewer around the installation that brings the piece to life. The participant will discover the secret symbol through this movement to find a specific perspective. The lighting design for [W]HOLE uses a Quartz Real Time Clock to communicate time through different lenses visually. Different light patterns are used to display the countdown to Spring Equinox and Summer Solstice. It also rotates through generative light patterns that communicate the current, present time.
[W]HOLE aims to change the traditional role of the individual when interacting with technology by creating an interactive sculpture that allows the participant to create their own experience using anamorphic perspective.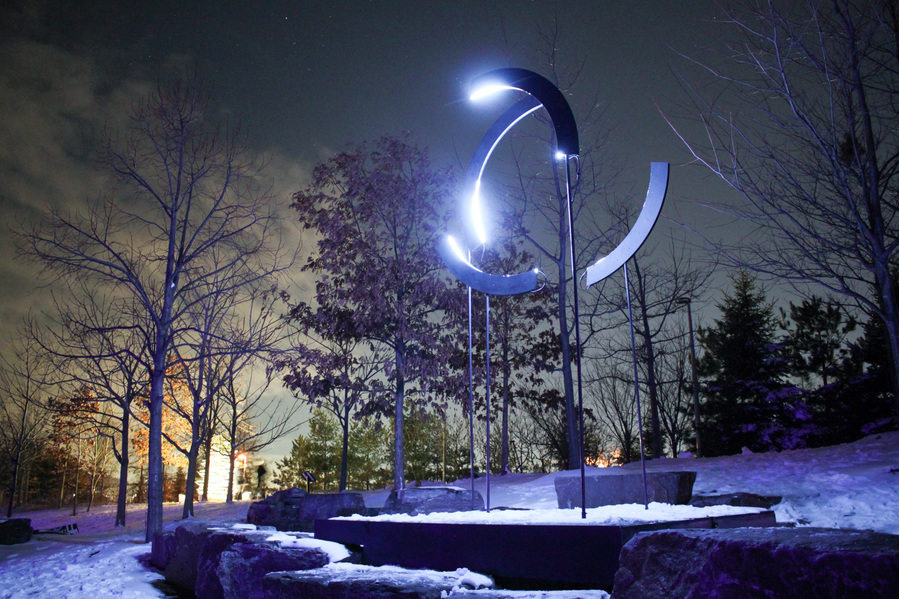 Original Proposal Renders
Credits & Thanks
This project wouldn't have been possible without the support of many friends and family. I'd like to thank in no particular order:

Ralph & Janet Shaw
David Fascinato
Caitlin Keeley
That Future Shit Collective
Ryan May & Betsy Burger
Codey May
Avery Shaw
Thank you to HUMANCONTACT for helping with the filming and editing of the installation.