Enhancer is a data chandelier that is a continuation of Jordan's work exploring the concept of how technology can go unnoticed, and yet how it can alter our surroundings, influence how we perceive our environment and alter how we behave and interact both our physical and virtual environment. The project consists of an interactive chandelier that is continuously scanning its environment with sensors determining what has changed in its vicinity. Enhancer has a 4-foot diameter and is ceiling mounted or suspended from above by another means such as external scaffolding of some sort. Enhancer consists of 30 motorized distance sensors which are facing towards the floor continually doing rotational sweeps from 90 degrees to 270 degrees. Each of the 30 sensing objects are equipped with two RGB LEDs which visually physicalize the data that is being collected by the sweeping sensors as they read the distance from the sensor to the nearest object in front of the sensor at a particular degree.
Based on the movement of the participants in the room Enhancer recognizes their position and in real-time reflects this data through the LEDs. This light emission is the direct manifestation of the technologically smart chandelier's perception of the presence and movement of visitors at CUTMR. The lights are a physical representation of the data collected through the chandeliers sensors trying to foster the discussion of presentness and one's awareness of their influence in a public space. This realization could be interpreted as their influence on other humans in the room, but it can also be associated with the visitor's awareness of surveillance systems and physical data collection infrastructure that is being installed in public spaces. The goal of the piece is to try and physicalize the perception of technological devices that are trying to make sense of their immediate environment. Also, it is to try and concretize the intangible data collection of a particular space into an understandable and relatable representation.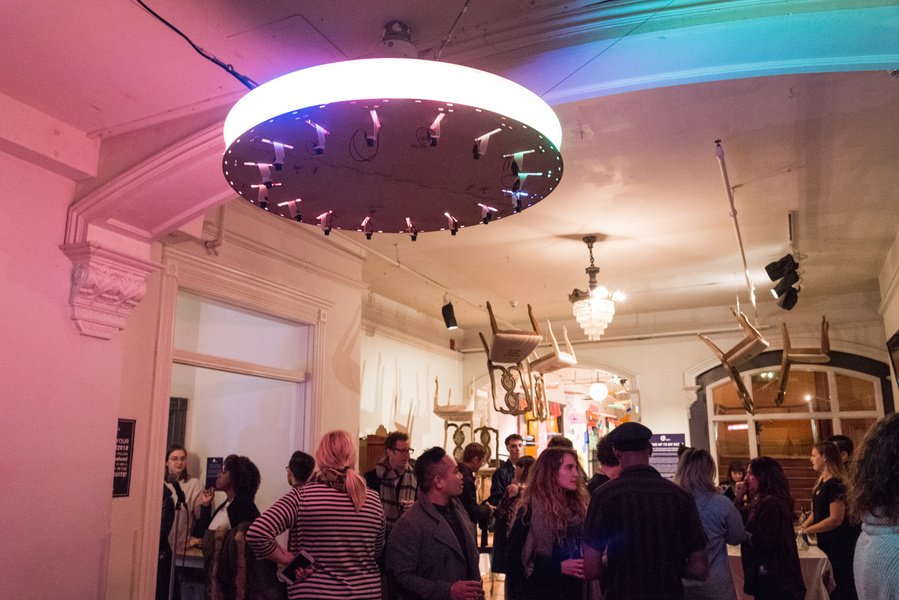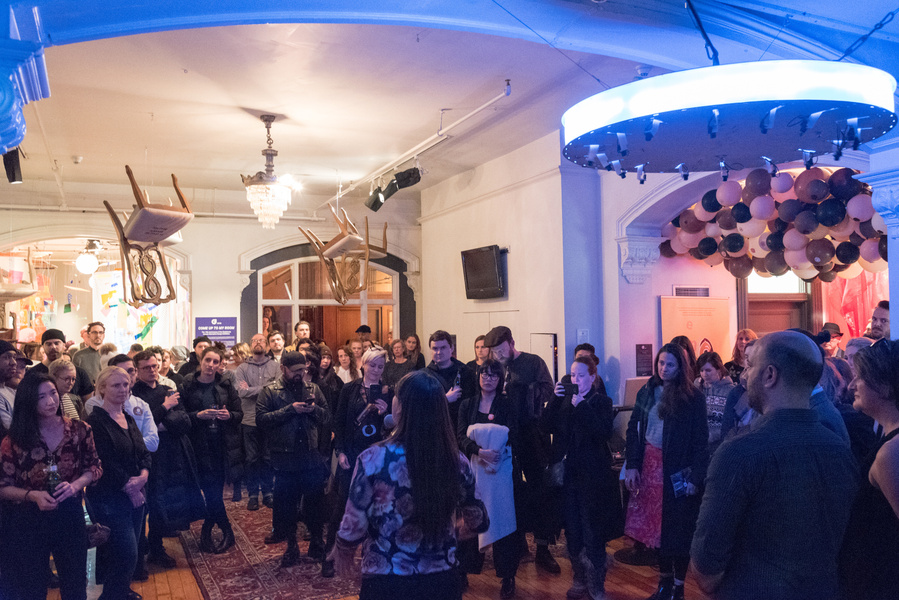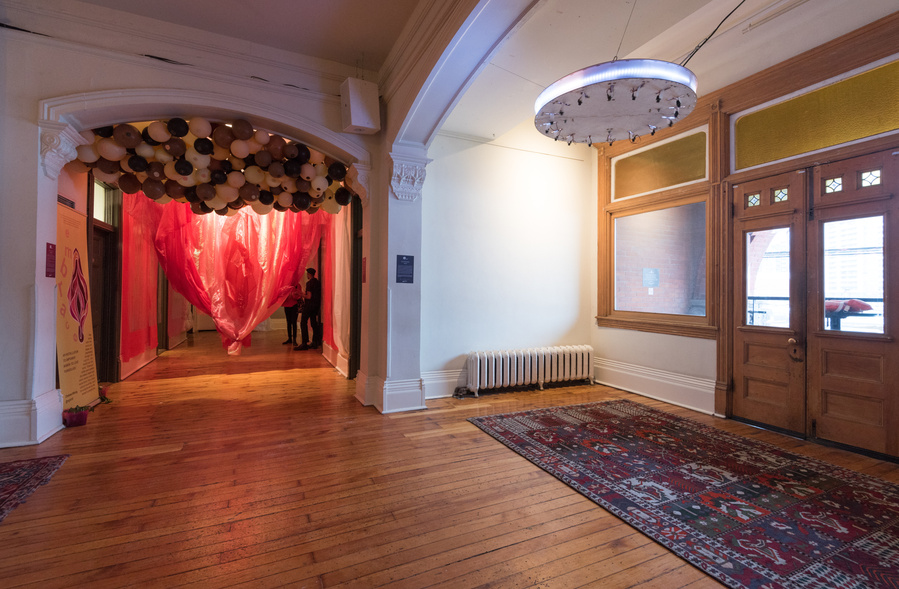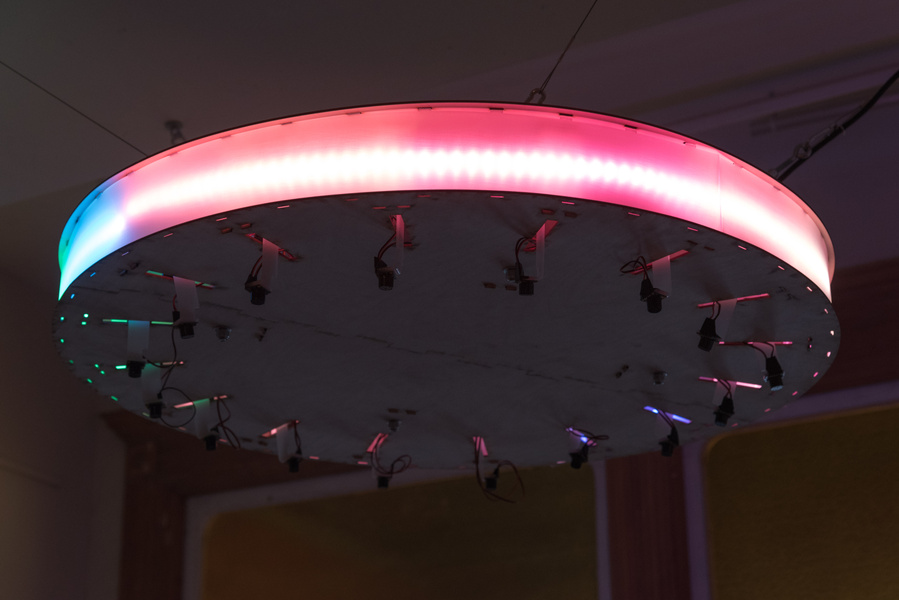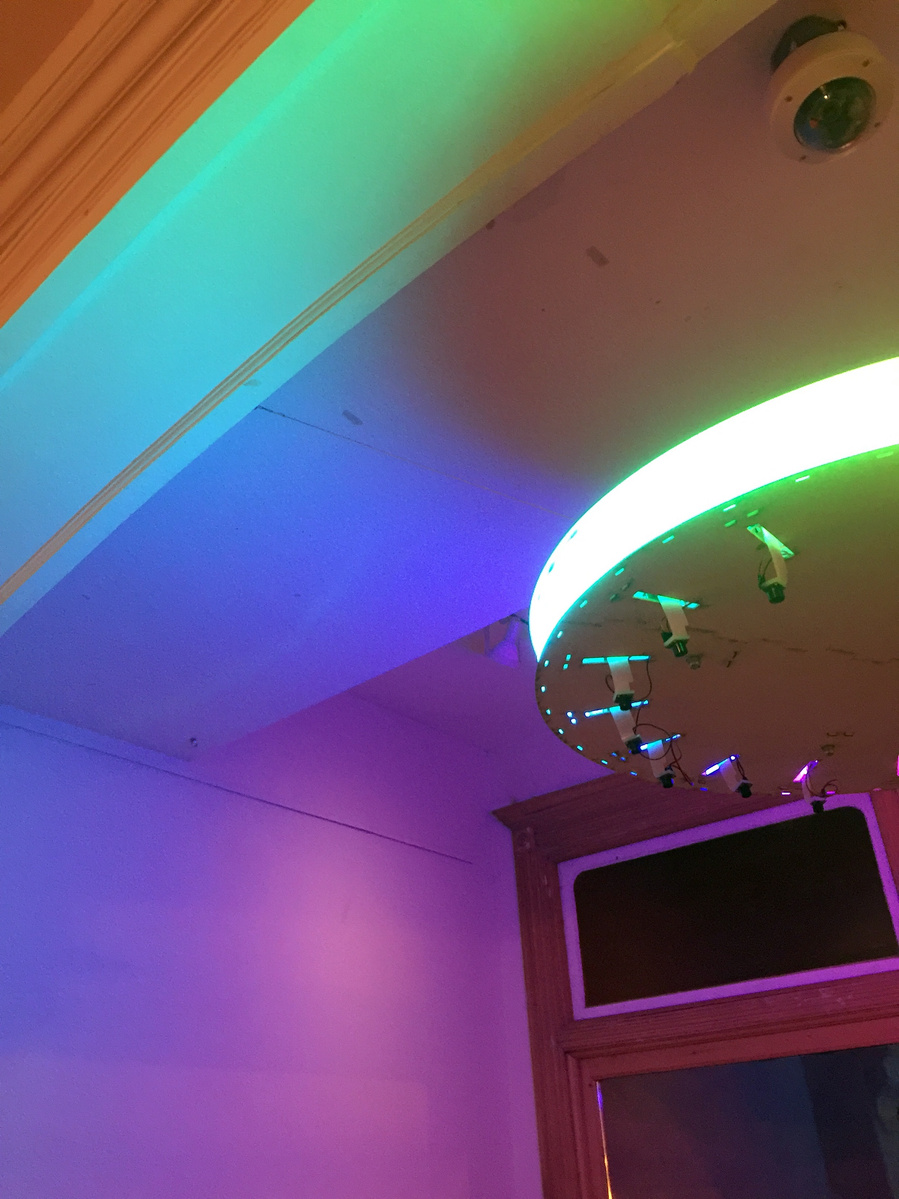 The Ontario Arts Council graciously help with the funding of Enhancer to be exhibited at Gladstone's Come Up To My Room 2018 through the Exhibition Assistance grant.
Exhibitions
March 2018 - "Enhancer". Colour: What Do You Mean By That?, Propeller Gallery (Canada)
2018 - "Enhancer". Come Up To My Room 2018, Gladstone Hotel (Canada)