Intersections is an interactive data-driven installation that questions: What is a map of Toronto? Might it unite us rather than divide us?
Participants are invited to pinpoint three places in Toronto that are important to them. Those intersections join other people's in a painterly vision of a map that reflects not what separates us, but what connects us and essentially blurs the lines between neighbourhoods and neighbours.
The visualization projected within the atrium evolves with real-time data as a manifestation of the city's shared connections, vibrant movement and interwoven activities that intersect and transcend preconceived boundaries.
Intersections considers our experience of an ever-present stratification of the city. Can we find solace in knowing that we may be more connected than we thought, through the places we go and the paths we cross?
For more information, or to participate on September 29th visit http://intersections.to/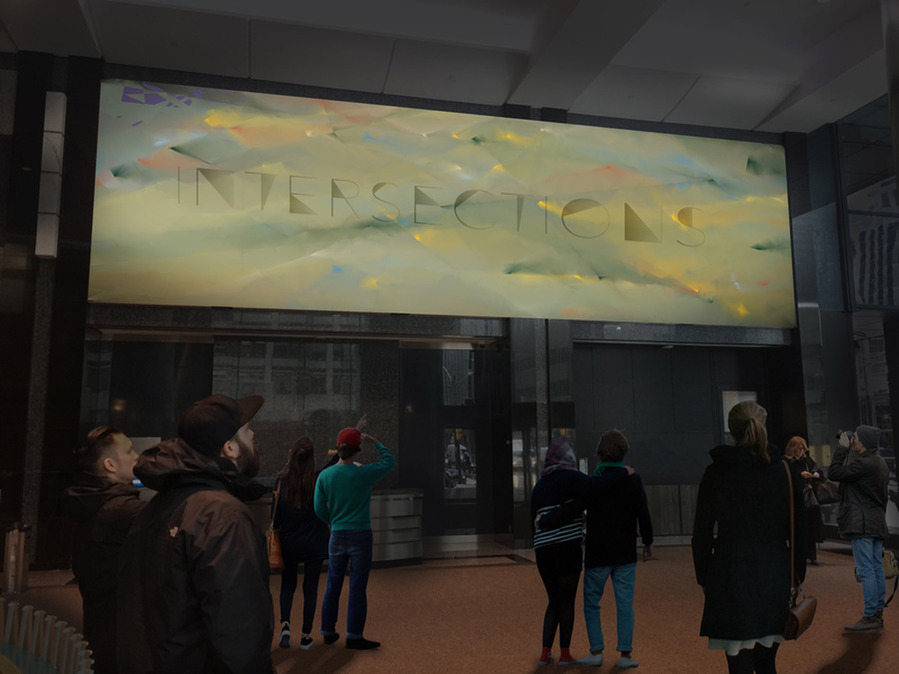 Nuit Blanche Timelapse Video
Installation Stills
The progression of the visualization for Intersections happened over numerous months with hundreds of iterations and software enhancements. Below it a look at how the development of the artwork came together.